Things to consider
Aside from choosing a venue that suits your wedding's vision, there are a number of other things that can really make a difference when choosing perfect marriage venues in Wales day spot.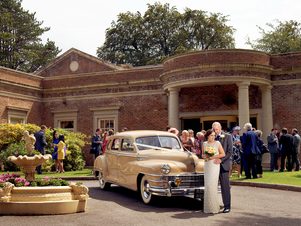 Lighting
Make sure your venue has ample lighting for each stage of your wedding day. You want your photographer to be able to capture all the important moments. If there isn't enough lighting, ask the venue if they provide it or if you'd need to rent equipment separately.
On-site coordination
Many venues offer a coordinator dedicated to your event. This can be helpful for knowing the ins and outs of your venue, especially if someone needs something quickly or for vendors that have questions that you won't have to deal with. Be mindful that a venue coordinator is not your wedding planner.
Vendor restrictions
Ask if your venue has a "preferred" list of vendors or if you can use any vendor you like. If you must use preferred vendors, ask if there is a discount. Similarly, ask if there is a fee for choosing vendors outside the venue's vetted list. If there is a particular vendor you have your eye on, you'll want to know if you can hire them to work for your wedding at the venue you choose.
Catering options
If your venue offers in-house catering, ask if you can have a tasting before you choose the menu. If you opt-out of in-house catering, ask if there are restrictions on certain foods the venue will allow.